February 11th, 2016 by Edward
I have recently started delivering 'Search Engine Optimisation' (SEO) training for busy website owners. For now its called 'Beginner SEO Training' and is aimed at those pressurised small businesses who don't have the time or the money to employ an SEO specialist on a monthly retainer.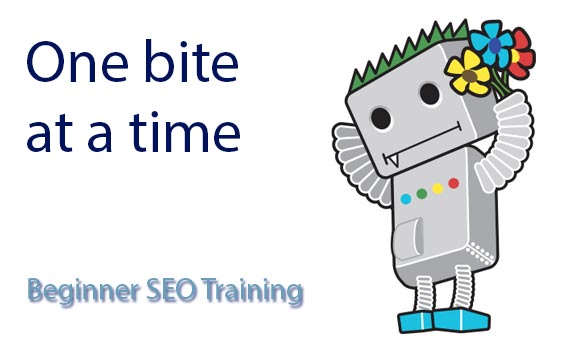 The course provides an insight into what google does (that shouldn't take too long then….), how to get into the minds of the intended visitors and how to develop more useful key terms/phrases. We cover some simple text hierarchy (h1, h2 etc), the use of the key-words/phrases and how we use our media (alt tags, load size etc). WordPress users get an introduction to the marvelous 'Yoast seo' plugin.
Varied Beginner SEO Training to meet your needs
I like to make my courses as responsive to the needs of my students as possible. I recently delivered a morning's training to the owner of 'Complete Calm Massage therapy' in Enfield and a much simpler version to the More Business Network meeting of around 20 individuals.  One thing I always try to do is to take away the fear that many people seems to feel about ranking in search engines. Of course 'of the writing of words about seo there is no end' – so I aim to provide tiny 'bites of the elephant' that lead to some quick wins and confidence building. Complete Clam Massage are already reporting that their hits are going up and certainly appear considerably more informed and hence confident than they did before. They now have the tools to create the infamous 'long-tailed keywords' that should bring more relevant users to their site.
Maybe you'd like some personalised Beginner SEO Training?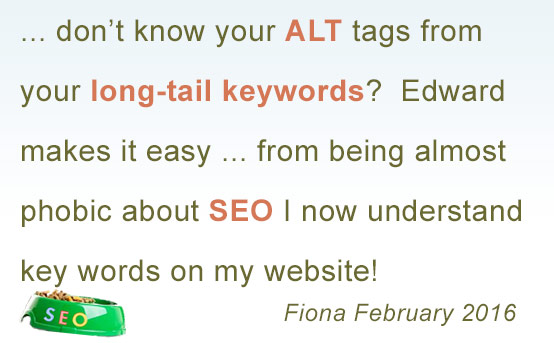 Why not contact ee-web design?
Bonus Material  – download the Basic SEO slides from the MBN meeting's talk.

Edward owns and runs ee-web design and has been building websites for over 12 years. He is passionate about... most things really
Was this post helpful or interesting? Spread the news.
Leave a comment